~ Rabbi Doug's Website ~



rabbidoug.com
There have been
visitors to this site since the counter was created on 10/24/96.

---
Today's Date:

---

Rabbi Doug is the producer and host of T.V.'s "TAPED WITH RABBI DOUG", a weekly television show in Illinois, shown throughout the Chicagoland area. The show airs in the city of Chicago and the suburbs on Cable T.V. You can click here for tvrabbi.com -the "TAPED WITH RABBI DOUG" webpage which containes information on schedules, airing times, and stations in many communities. For other cable companies and areas not listed, please check your local TV/Cable listings for stations, times, and days. If you have any questions or comments about the show, you can also email Rabbi Doug.....
Rabbi Doug is congregational Rabbi of Kehilat Or Menorah on the north side of the city, in Chicago, Illinois, U.S.A. The West Rogers Park, neighborhood in Chicago , has an Eruv and there are many Kosher restaurants and stores as well as Yeshivot and Synagogues within walking distance. If you would like more information drop Rabbi Doug some e-mail.....
Rabbi Doug also does occasional work as a Mashgiach (Kashruth Supervisor) for The Chicago Rabbinical Council, a universally recognized Beth Din and Rabbinical organization which supervises Kosher products, restaurants, hotels, stores, butchers, bakeries, factories etc. He also fills in on occasion as a Mashgiach for the O.U. If you have any Kashruth questions, feel free to e-mail them to Rabbi Doug, or contact the cRc or the O.U. directly by clicking on their link.....
Rabbi Doug also is a hospice chaplain for Good Heart Hospice. If you are interested in exploring hospice care as a possibility for someone in your family, please contact Rabbi Doug. He also makes chaplain visits for many local hospitals, nursing homes, and sees patients throughout the Chicagoland area. Rabbi Doug is endorsed by, and a member of the Chicago Board of Rabbis, The Orthodox Rabbinic Fellowship, and other Rabbinic and Professional organizations. If you know someone that needs a chaplain or or Rabbi to visit them, please drop Rabbi Doug an e-mail.....
Rabbi Doug has been teaching special ed. for many years. He is currently a part-time resource teacher for Yeshiva Shearis Yisroel - The Veitzner Cheder. It is a private school in Chicago. Rabbi Doug also tutors and gives Bar Mitzvah lessons. If you know someone in need of tutoring or would like more information, feel free to e-mail Rabbi Doug.....

-----------------------------------------
Besides seeing Rabbi Doug on his weekly T.V. show "TAPED with... Rabbi Doug", Rabbi Doug can also be heard as a frequent guest on "The Steve Dahl Show", "The Garry Meier Show" and "The Pete McMurray Radio Show" and on "The John Records Landecker Show" as well as some evenings on "The Torah Radio Network" WNWI 1080 AM and many other local radio and TV shows in Chicago.....
Rabbi Doug does professional video production. Have your Wedding, Bar Mitzvah or Bat Mitzvah celebration, Party, Meeting, or Event, turned into a lifelong memory on DVD or Videotape with introductions, music, picture drop-ins, and credits, produced professionally for much less than others charge. We also produce video montages for your celebrations or events. Rabbi Doug's Video Production is produced with the same quality equipment and experience used to produce Rabbi Doug's popular weekly television show. E-mail Rabbi Doug for quotes and more information!
Rabbi Doug also does computer consulting. He fixes and upgrades computers and does web page design at very low prices. Rabbi Doug can also create a professional looking homepage for you or your business, publish it on the web, and set up a personalized web address for you!! For more information click here for Doug's Web Design Page, or if you are interested in a quote, please e-mail Rabbi Doug with your request.


Rabbi Doug is available to officiate at Weddings, Funerals, Dedications,
Bar Mitzvah and Bat Mitzvah Ceremonies, Baby Naming Ceremonies,
and Rabbi Doug will help you arrange a bris and name your baby there.



Please Click Here and Sign My Guestbook!

Just click on these below, to access some of
Rabbi Doug's favorite links to other sites on the Web:

GAMLA News Ticker: The Latest News and Views from Israel. Click on the headline above to go straight to the article!


The Chicago Jewish Community Online - Jewish United Fund

The State Of Israel Information Page

The Western Wall/ Kotel Cam-Live

"The Jerusalem Post" online

The City of Jerusalem

The International Kosher Restaurant Database

Jewish RealAudio Torah Classes

The Hebrew Theological College

The Chicago Community Kollel

Yeshiva Migdal Torah Homepage

JChicago.net -Chicago's Jewish Listserv

Chicago Torah Network

The Consulate General of Israel in Chicago

Israel Defense Forces Webpage

Find a Minyan Anywhere at GoDaven.com

Lubavitch Chabad in Cyberspace

Project Genesis CyberTorah

The Jewish Communications Network

The Orthodox Union (O.U.)

The Jewish Community of Hebron Webpage

The Jewish Outreach Center of Ra'anana, Israel

Shema Yisrael Jewish Information Page

Judaism 101 - Information about Judaism

Yeshiva Ohr Somayach Homepage

The Jewish Children's Bureau

The Torah Radio Network in Chicago

Torah Tidbits Webpage

JDate - Find a Jewish Mate

The Chicago Jewish Resource Page

Only Simchas Listings

Jewspot - Jewish learning and links from Chicago

Magen David Adom

The ARK Chicago

Jewish.com(munity) on the web

Jewish Encyclopedia On-Line

Keren Kayemeth LeIsrael - Jewish National Fund

JNF - Plant a tree in Israel

Jewsweek Magazine on-line

Kosher.com - products and email

Chicago Eruv, Inc. - The West Rogers Park Eruv

Chicagoland Jewish Resources

HebrewBooks.org - American Seforim/Journals online

Rabbinical Council of California - Los Angeles

Kol Avrohom - Daf Yomi Talmud Study Website

The Jewish Press

The Inner Dimension - Kabbalah and Chassidut

Yerushalayim.Net - OU Network Content Partners

Congregation Shaarey Zedek of North Hollywood, CA

Judaica Library Network of Metropolitan Chicago

Halacha on the Web

Israeli Prime Minister: Ariel Sharon

Kosher Supervision of America - KSA

KOF-K Kosher Supervision

Star-K Kosher Certification

O.K. Kosher Certification

Ottawa Vaad Hakashrut

Navigating the Bible - Trope and Parsha Tutor

Religious Zionists of America

Camp Gan Israel

Junior Gan Israel Day Camp

The History of the Lubavitcher Rebbe

Kollel Torah Mitzion

Bnei Akiva of Chicago

Camp Moshava

Cheder Lubavitch Day Schools of Chicago

Hillel Torah North Suburban Day School

Akiba-Schechter Jewish Day School

Ida Crown Jewish Academy

Virtual Jewish Chicago

Chicago Jewish News

Jewish Sacred Society - The Chevra Kadisha of Chicago

Jewish Funeral And Burial Services In Israel

Meorot - Daf Yomi Website

Uri Karzen - Real Estate Services in Israel

Rabbi Yehuda Lebovics - West Coast Mohel

Kosherfinder

The Half Moon-K - Kosher Overseers of America

The Kosher Wine Review

World of Chesed

My Bar Mitzvah - Resource Center

AskMoses.com

TorahSearch.com

-----

-----


The City of Chicago Website


Yahoo Stock Quotes and Company News

"The Steve Dahl Radio Show" Homepage

Radio's "Pete McMurray" Website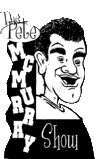 True Oldies Radio D.J. and Movie Critic "John Records Landecker"

The "Links Around Chicago" Page

IMPORTANT WEB LINKS:

Click here to get low cost books, videos, and C.D.'s at Amazon.Com

Click here to download Netscape


Jump to the Yahoo Search Engine

Click on here for the Geocities Home Page

<!align=middle alt="GeoCities"-!>

->Rabbi Doug's Jewish Link Page and World Wide Link Page <-




If you are going to Israel and you need a Rabbi to officiate at a
Bar Mitzvah or Bat Mitzvah
or at a Wedding ceremony
Click Rabbi Jay Karzen's picture below!



<!a href="http://signify.tc.net/talk/3661/313684.ram">
If you can't hear Rabbi Doug, then you may need to click below and download RealAudio!


Also check out Rabbi Doug's World Wide Web Server with great on-line shopping deals at:

http://start.at/rabbi



Netscape users: Need a time and date check? Then click here for the amazing time and date mouse!


---

--> Looking for the BEST deal on office suupplies? Then click here for

Harris Stationers !


---

---


Jerusalem Post Ticker:
---
--> Click Here To Get $11.00 Domain Names - ONESTOP.NET <--


<! a href="http://hypergames.net/members/game.dbm?ID=9876">
<!Click here for:>
<! img src="http://www.geocities.com/wallstreet/3684/unstldj.gif">




--------------

LinkExchange Member
Need a professional looking Homepage or Webage designed?
Then you have come to the right person!
Do you like to dabble in the market?
So does Rabbi Doug!
If you want to share hot stock tips,
or just "shmooze",
drop Rabbi Doug some e-mail by clicking below!




This site is a member of WebRing. To browse visit here.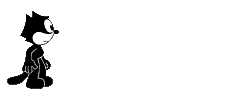 Click on here for the Time and Date on the first digital clock ever created!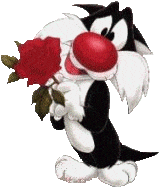 Click here to return to the top of this page.